[This site - shoes and life] Aunt Liu recently toes a lot of purple skin rash, at night to get into bed and a warm itch on the powerful, came to the clinic for treatment, after inspection found she was suffering from frostbite. She said that she was very puzzled and said that she had specially bought a pair of velvet shoes not long before and put on tightly to protect her feet from the wind. How could it be frostbite?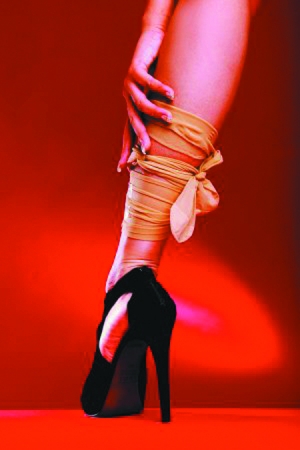 Chilblain is a common disease in winter. People who are often exposed to open air are prone to cold air in the body for a long time. This can cause skin vasoconstriction in the hands, feet, and ears, and local tissue hypoxia. Over time, it can cause venous congestion and edema. Poor blood circulation leads to frostbite. Children, women, or people who often have cold hands and feet are more susceptible to the disease and are more likely to relapse after illness. Many people think that "the tighter the shoes, the more warmth." In fact, too tight shoes make it easy for peripheral blood circulation, making feet feel colder and more prone to frostbite.

To prevent frostbite, first of all, keep warm, socks and mats should be suitable and keep dry. The tightness of shoes and socks should be suitable and the air permeability should be better. The best choice for the shoes is to relax, do not cling to your feet, and be careful not to over-tighten the laces. People who work in the open air for a long time may wear gloves, masks, hats, scarves, etc. Second, exercise should be strengthened to promote the body's blood circulation, but before the weather turns cold, it is also possible to use cold water to wash your face and wash your hands to improve your cold resistance. Finally, if you have already suffered from frostbite, you should go to the hospital dermatology clinic. At the same time, after returning from the cold outdoor room, you can use your hands to rub the ear, face, feet and other heavy parts, but do not use hot water blisters. (Cooperative Media: Garment Collocation)

· The old shoes at home are like this to transform big spikes
· Old shoes don't stupidly throw away so that the shoes "open"
Put a physical insurance on your shoes
· How to clean the matte surface of the shoes?
· Breathable, antibacterial, deodorizing socks with it to avoid off shoes
·Sports shoes's little tail actually has these 3 functions you certainly don't
·High-heeled shoes audio sound? 4 coups to ease you learn a few
·How to choose shoes during pregnancy? Flat shoes are not safe
What should I do if my shoes become moldy
·Wearing these shoes in the summer will hurt you

3D Eva Shower Curtain.
Hookless.
Thickness: 0.15mm or customer's thickness.
Size: 1.8X1.8 meters or customer's size.
Packaging: PVC bag with color insert and cardboard insert.
Competitive Advantages
Well and High Quality Control ,
Prompt Delivery ,
Customer's Design and Logo are Welcome ,
Competitive Prices ,
Earth-friendly Products ,
In a Variety of Design ,
ODM Accepted ,
OEM Accepted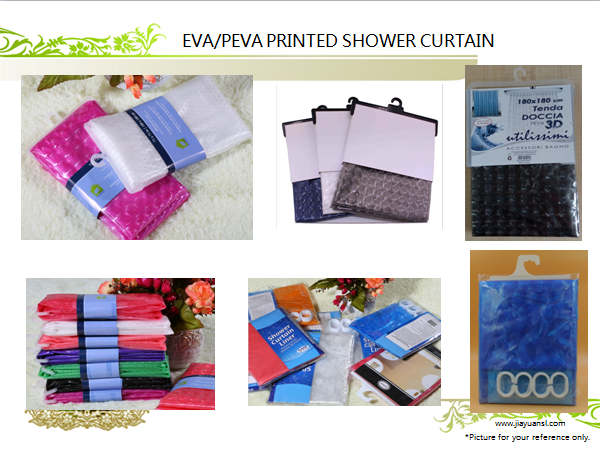 3D Eva Shower Curtain,Shower Curtains,Fancy Shower Curtains,Grey Shower Curtain

GuangZhou JiaYuan Houseware Co.,Ltd. , https://www.pvc-tablecloth.com