July 15, 2012, Xiangtan, Changsha Ocean Department Store Taihe brand counters dressed up. This is the second cooperation between the region and the ocean. The location of the cabinet is very good, is a 120 square side of the hall, around the adjacent are all domestic and international famous brand women's industry. Taking into account the large area of ​​the side hall, the company in the design of the decoration program specifically in the middle of a large central booth added, the booth has about 4 square feet, white-based colors, the booth is very powerful, Finishing, displaying, billing, jewelry display ... ... The decoration in maintaining the original style, based on more stable, atmosphere, low-key reveals the luxury. Opening day, after careful planning of the region, the single-day sales to achieve the top five shopping centers, impressive performance.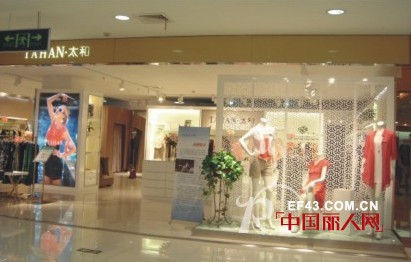 Taihe Women Xiangtan Ocean Shop

Founded in June 1989 with a registered capital of 47 million yuan, Wuhan Taihe Garment Co., Ltd. is a diversified integrated company integrating brand TAHAN apparel marketing, production and processing, and property leasing. It is headquartered in Wuhan Jianghan Economic Development Zone Taihe Industrial Park, as of 2008 total assets has exceeded 210 million yuan.


Taihe Industrial Park covers an area of ​​15,000 square meters, construction area of ​​35,000 square meters, with international standards of plant and advanced computer management system, the company introduced the United States GGT CAD computer clothing design system, automatic cutting system, the entire computer Standard design, proofing, and from Japan, Germany Du Le Pu company to introduce first-class production lines, in strict accordance with the international ISO9001 quality assurance system operation, the company has long passed ISO9001, ISO14001 system certification, the current annual output of fashion headquarters 1 million / Sweaters, knitwear, scarves and other ladies boutique series, has formed a series of design, production and sales of a complete operating system, at home and abroad to establish a good brand image.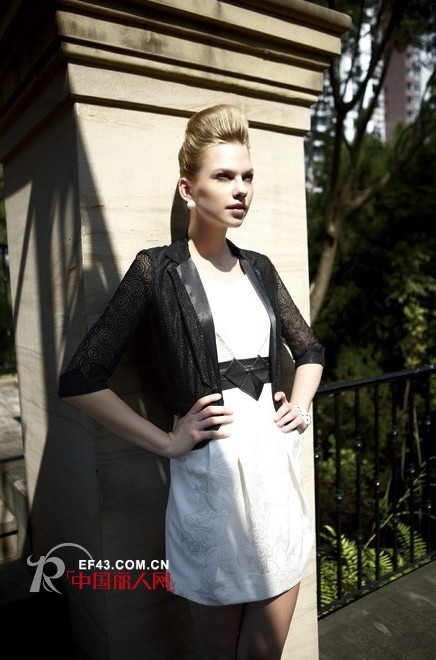 Taihe women's product map

The company "TAHAN" brand women's wear, in the women's age, consumer habits, product positioning to meet the needs of women of all ages, levels, occupations and other needs. "TAHAN" brand women's well-known domestic brands. In the "China International Clothing & Accessories Fair" "Shanghai International Garment Expo" "China Fashion Week and China Design Expo" won many awards.

Inflorescence Embroidery Lace Fabric

Embroidered Fabric For Dresses,Embroidered Bridal Fabric,Inflorescence Cord Lace Embroidery Fabric,Inflorescence Embroidery Lace Fabric

SHAOXING MINGHEE EMBROIDERY CO,LTD , https://www.minghee-china.com